Alviola Haley, O.D.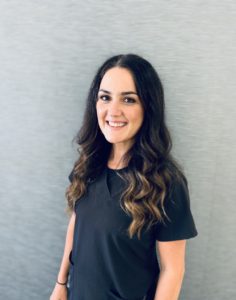 Dr. Alviola Haley is a licensed Therapeutic Optometrist and has a special interest in treatment and management of ocular disease, pediatric optometry, specialty contact lenses, as well as LASIK and cataract surgery co-management.
Dr. Haley, is originally from Albania but moved to the United States to continue her undergraduate studies at Lindsey Wilson College in Columbia, KY. There she earned degrees in Biology, Mathematics and Chemistry.
With an interest in health and an innate desire to make a difference in someone's vision and eye health, she further continued her studies and earned a Doctorate of Optometry degree at the University of Alabama School of Optometry in 2013. There she received excellent training in the treatment and management of ocular disease, primary care, pediatric, geriatric, LASIK and cataract surgery co-management.
Dr. Haley enjoys getting to know her patients while providing them with excellent eye care and making a difference in their visual needs. She is passionate about health and fitness and in her spare time she and her family enjoy the beautiful outdoors Western North Carolina has to offer.
Dr. Haley is currently a member of the American Optometric Association, the North Carolina Optometric Association and the Mountain District Optometric Society. She served for years as a member of the Lions Club. While in school she was a member of SVOSH, a non-profit organization that provides free eye care to underserved communities abroad and in the United States. Living in rural Western North Carolina, she dedicated her free time providing vision screenings to elementary-age school children to detect preventable childhood eye conditions.